Melinda's mural for Mural Fest 2018 focuses on the power we all have to "Be the change." and that "Kindness begins with us." when we step up and connect with one another. Her mural will show just what you can DO to be that change. The community is invited to come celebrate kindness at a block party on October 7th from 12 to 7, right in front of her mural with Three Little Birds Café & Co.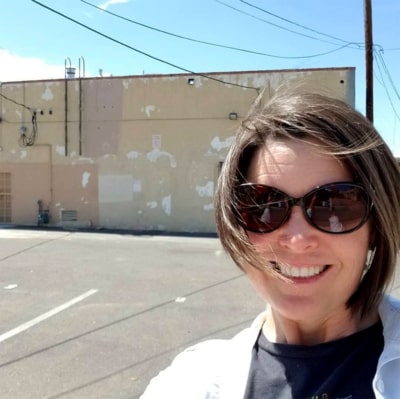 Local artist and teacher Melinda Forward believes that murals connect people by creating opportunities for people to engage in positive conversations with one another. Each of her murals has a powerful message to share to inspire others to take action by teaching people the power they have to use kindness as a tool to transform their world.

After spending 27 years as a high school teacher, Melinda stepped out the classroom after seeing the need to focus on health and well-being in schools. After a group of her students started up Kindness Club and StressLess Lunch group, she saw the power relationship building had on her students, especially ones who were struggling. This inspired her to develop Kindness Club International.