Trance Dance, as well as its sister piece, Dualities, were conceived in the faces of sweeping and inspiring changes brought on by technological advancements.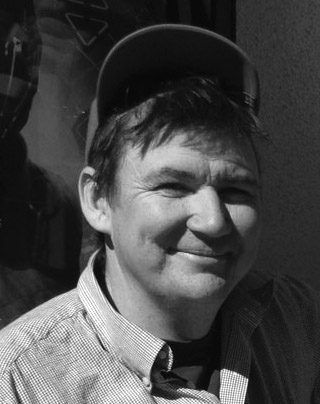 Born in Canyon, Texas, Phillips lives and works in Albuquerque, New Mexico. He received his Bachelor of Fine Arts at the Kansas City Art Institute (1996) and his Master of Fine Arts at the
 University of New Mexico (2006).
 Recent select solo exhibitions include Murals at the Albuquerque Museum (2013), Center for Contemporary Arts (collaboration with David Leigh), Santa Fe (2013), Houston Arts League (2012), Recess Projects, NYC (2011), Roswell Museum of Art (2010) and Entrance Gallery, Prague (2006).

Phillips has completed residencies at the Djerrasi Residency, Santa Cruz, CA (2008), and the
 Roswell Artist Residency, Roswell, NM, (2009). He was an Adjunct Instructor at the Central New
 Mexico Community College where he taught studio classes as well as Art of the Southwest. He currently works at Meow Wolf as a mural artist.
Supported By
City of Albuquerque 1% for Public Art, The FUNd at Albuquerque Community Foundation, Intel Corporation, and Kwal Paint.