Located just around the corner from Downtown Java Joe's.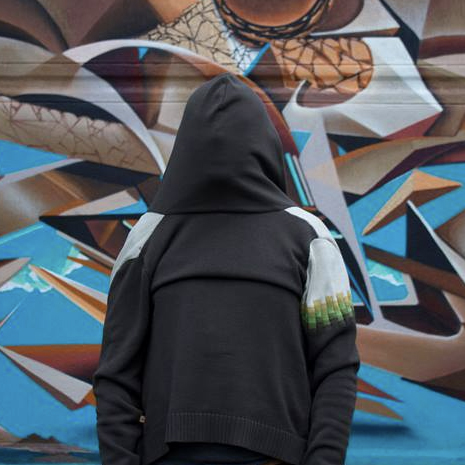 Gris One is a street artist from Colombia, who works and paints walls around the world. He creates multi-color compositions inspired by nature and the day by day of city life.

He says; "I enjoy to see different ways to put color in the final product and train before the real action. At the end, nothing stay the same, nothing compares with the wall, the environment, the people who love or hate the piece and of course the people involved in the process during and after the wall is done. For me, that's the true value of paint outdoors."